With Social Media Trends changing daily, let's take a look at the latest trends to look out for this year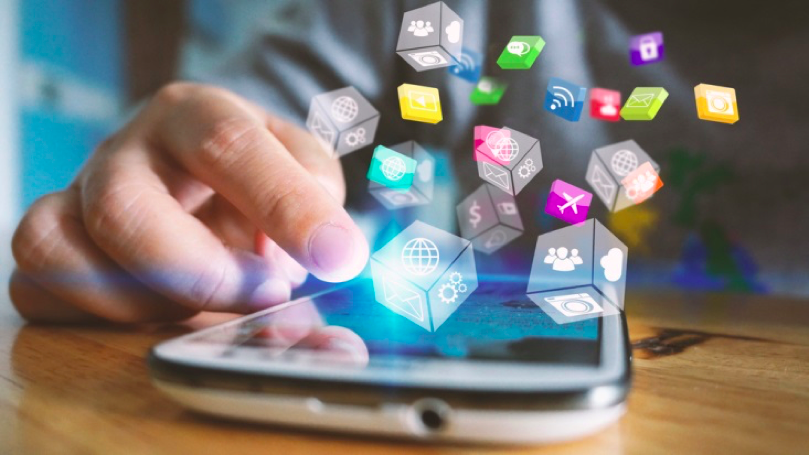 Every year developments are witnessed in every field. The same goes with the social media marketing trends. It is quite obvious that social media marketing is here to dominate and increasing take over traditional marketing techniques in many ways.
The best advantage of social media is that it keeps evolving - each day new trends are being introduced which can be utilised improvement the marketing of the businesses.
Let's take a look at five social media marketing trends that the social media marketers should watch out for in 2017.
New Modes of Communication
Right from the inception, social media was a way for the people to communicate online. Now, with the growing interest of brands and corporates in social media, it has provided more mediums of communication to brands and their potential customers. Since social media is evolving at a rapid pace, it will bring out new ways of communication that can be used for marketing in the best interest of the businesses. Direct messaging, tweets and posts for complaints and customer engagement within platforms are all on the up. This puts increasing pressure on businesses to be 'on it' daily and constantly interacting with followers.
Snap(chat) Happy
Snapchat, now known as Snap, has evolved massively and it will evolve more in future. Since it is planning to develop products outside its main features, expectations have run higher from this recently renamed company to introduce new and huge marketing opportunities this year. More and more businesses are taking to Snap to target a whole new audience, whilst also jumping on the back of famous snap-chatters by the way of influencer marketing.
Watch out… Insta's about
Instagram with its growing number of users and increasing popularity will not only replace Twitter but will also give a unique platform for marketing and advertising. There will be more detailed, bigger and different pieces of content that can captivate the audiences. With a massive character allowance and as the ability to use as many hashtags as you can shake a stick at, the potential audience reach is massive in comparison to other social networks.
Get inspired
In recent times, inspirational and imaginative posts have started to make their presence felt in place of emotional posts. This hints towards the future where the brands and businesses will try to come up with inspiring and imaginative content to attract the audience. In 2017, it will be valuable to forgo some pretence here, and just post beautiful images or sentiments.
The best of the bunch
There is no question on the fact the brands and companies like to save as much as they can from marketing and advertising expenses. Since every social media platform is not capable of fetching good results, brands will opt to a more optimal strategy and that is to advertise on platforms that offer more value. In 2017, we'll see more of a trend toward refinement - rather than spending equal effort on five different platforms, more businesses will find one platform that works especially well for them. Not only will it help to cater the advertising and marketing expenses, but it would also help them to specialise in one platform and use it accordingly in the best interest of the business.
Whilst planning your social media marketing strategy, it's worth taking this information into account – make each social network work for your business and become ahead of your competitors.
SoMe Academy offer Social Media Training solutions to help develop your social media marketing skills and knowledge, enabling you better develop your business online through various channels.
Join over 25,000 entrepreneurs learning with SoMe Academy – sign up online today