Are you looking to grow organically on Instagram?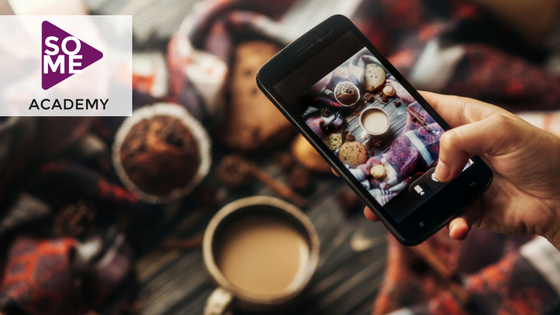 Do you want more followers on Instagram? With more than 300 million monthly active users, Instagram offers businesses the opportunity to reach new users without buying ads.
Here we will discuss simple organic tactics used by top Instagram marketers to gain more Instagram followers.
Cross-promotion
If you have accounts on other platforms like Facebook, Twitter, Snapchat, and others, you will want to broadcast that you are also on Instagram. You can take a screenshot of your Instagram account and share it on other platforms along with a link to the Instagram ID. If you want to make it simple, you can post the username of your ID and ask your social circle to follow you on Instagram.
Boost Discoverability by Adding Emojis
Emojis act as universal language on Instagram. According to the Instagram reports, nearly 50% of all the captions and comments on Instagram have an emoji or two. Emojis are searchable on Instagram both as a hashtag and in the username. If you use them in your name, people can find you based on the emoji you have used.
Use Hashtags
Hashtags are a nice way to interact with the global audience. Using popular hashtags, you can attract a wide number of Instagram users to follow you. Please note that you can add up to 30 hashtags on a single post on Instagram and according to the statistics, interactions are higher on Instagram posts with 11 or more hashtags. There are different apps available which you can use to discover the popular hashtags and provide a solid social media presence for your business.
Giveaways
To bring in new followers, you can use giveaways & competitions. The best practice is to engage your existing followers in asking three to five friends to follow the account or repost the post. As a result, you get new followers and your account gain popularity while the customers get cool merchandise.
Share for Shares
This is a technique you can use every day to form connections with similar businesses on Instagram and reach their followers. This tactic can be used multiple times in a single day as well. You offer to share an account or a product post that's relevant to your own brand and your partner agrees to do the same for you. You can do the same with a like for like or follow for follow. The choices are vast.
These are some of the simplest ways you can use to boost your Instagram organic presence & improve social media output for your business.
It is also worth mentioning here that the more you post, the more you increase your chances of getting lots of followers. You can also set your own frequency but make sure you follow the frequency and hold onto it.

Once you start getting comments on your posts, make sure to reply each one of them. It will increase the credibility of your account as well.
Looking to improve your Social Media skills? Start today with SoMe Academy